2024 Dirty Dozen Nominations
Participating in the Dirty Dozen can be a great way to boost your campaign, engage workers and allies, and keep public pressure on employers who are failing to provide a safe working environment. Nominate an unsafe employer for the 2024 National COSH Dirty Dozen: nominations are open now and final submissions are due Friday, February 9, 2024.
About the 2023 Dirty Dozen Report
On April 26, 2023, National COSH announced "The Dirty Dozen" employers of 2023, highlighting companies that put workers and communities at grave risk due to unsafe practices which lead to preventable illnesses, injuries and deaths.  Many Dirty Dozen employers also engaged in harassment and retaliation against workers who are standing up and speaking out for safety on the job.
The 2023 Dirty Dozen is released in observance of Workers' Memorial Week, honoring workers who lost their lives or suffered workplace injuries and illnesses - and as a call to action for safe, just conditions for all workers.
At a report release event on April 26, impacted workers and family members spoke about the toll of unsafe conditions on workers, families and entire communities: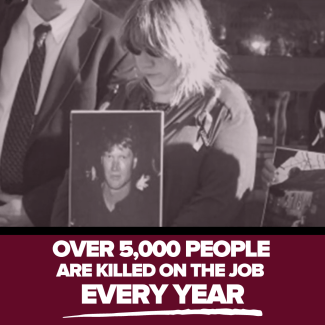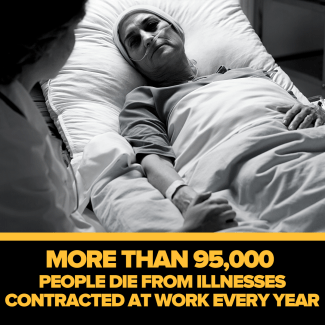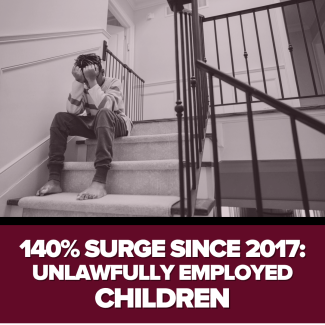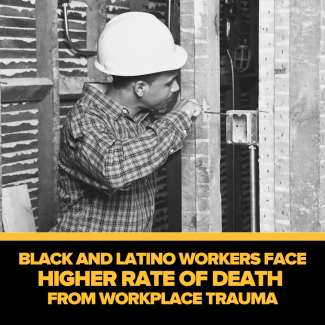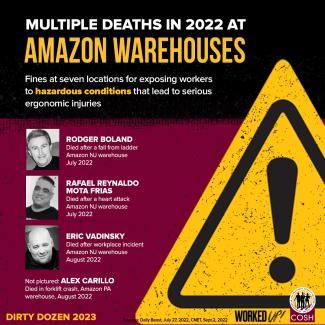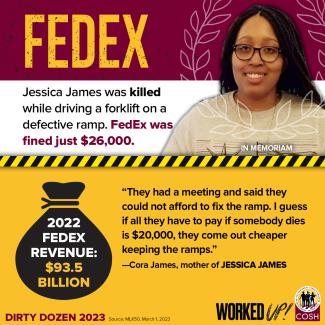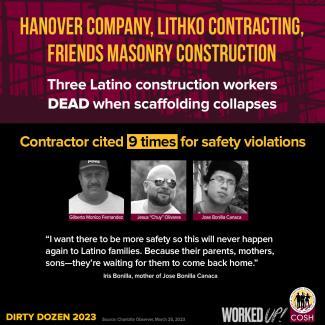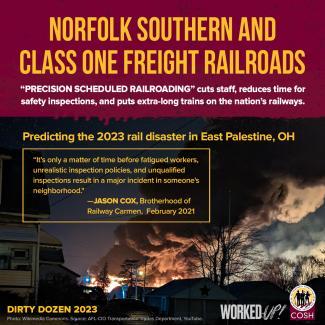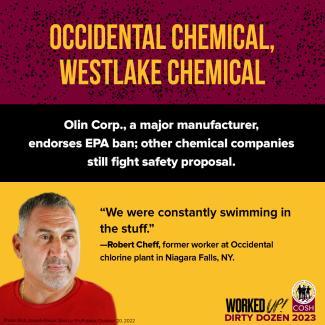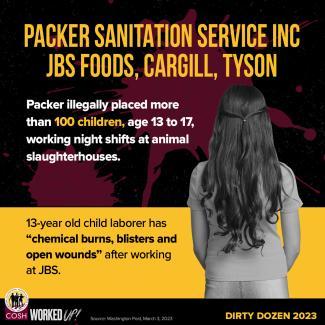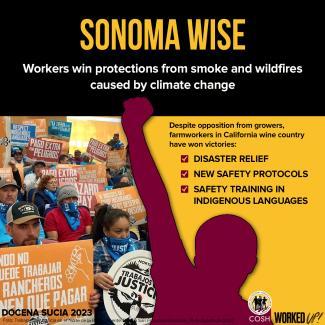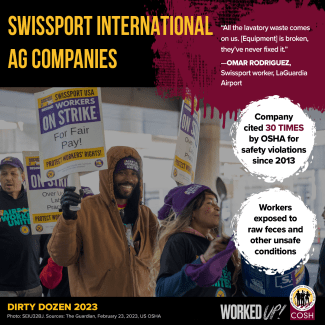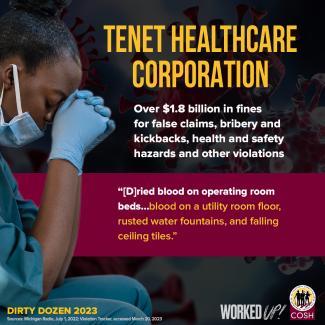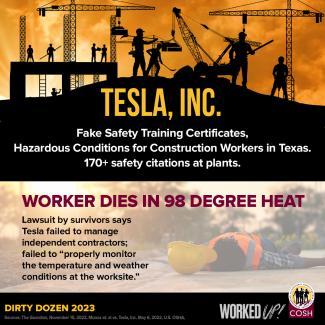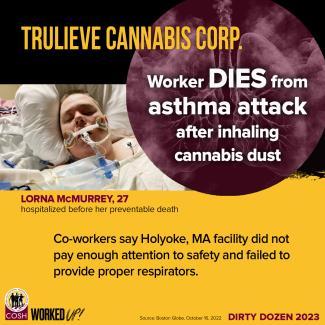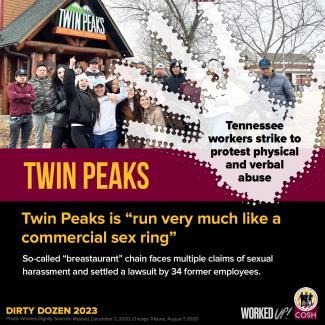 Check past years Dirty Dozen reports, click on the image to download the pdf: